This is for users who want to add External Users to their projects.
Add External Users when you need to track signatures from someone signing outside the platform. Please note: this feature works best with breakaway signature pages generated by dealcloser.
To add an External User to your project:
Click "People" in the Tab Bar.
Click "Invite People to this Project".
Click "External User".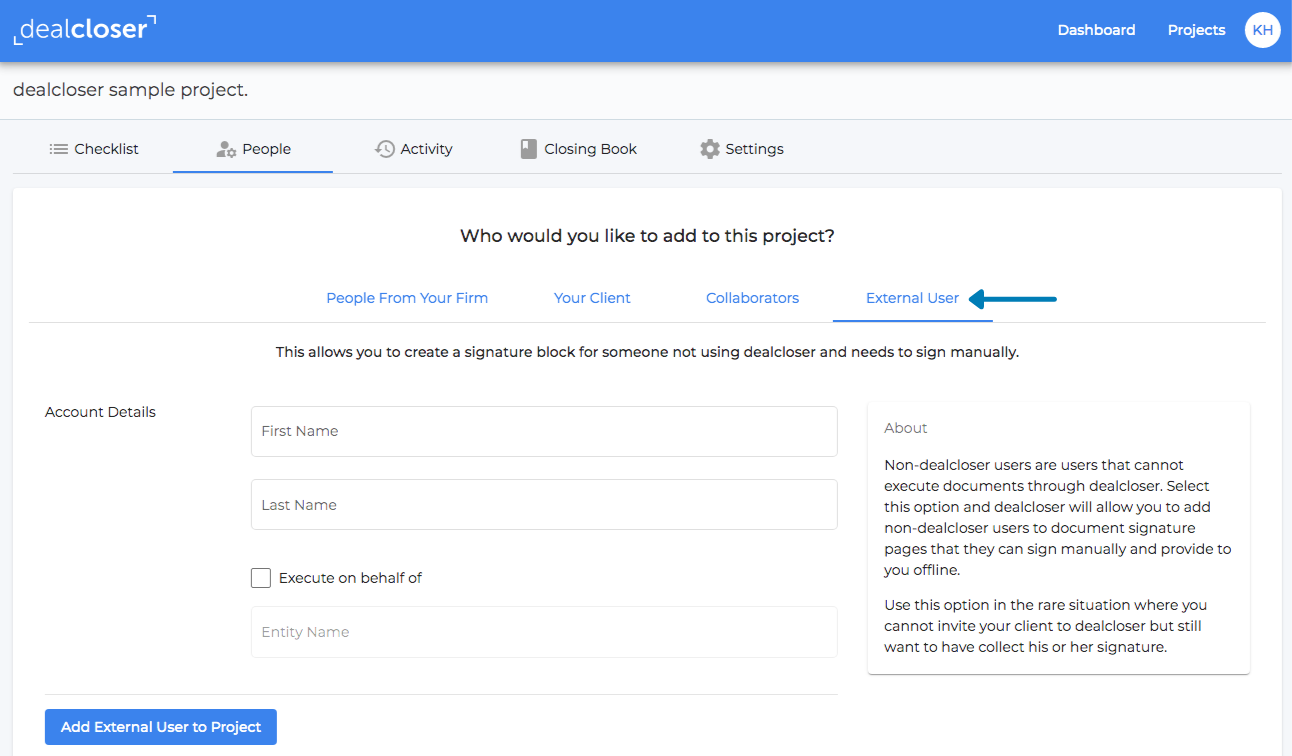 Enter in the person's first name and last name.

If needed, select "Execute on behalf of" and enter in an entity name.

Click "Add External User to Project".