This is for users who received a manually signed signature page from their client (wet ink signature) and want to upload it to Dealcloser.
Click the document that the signature page belongs to.
Click "Signature Pages".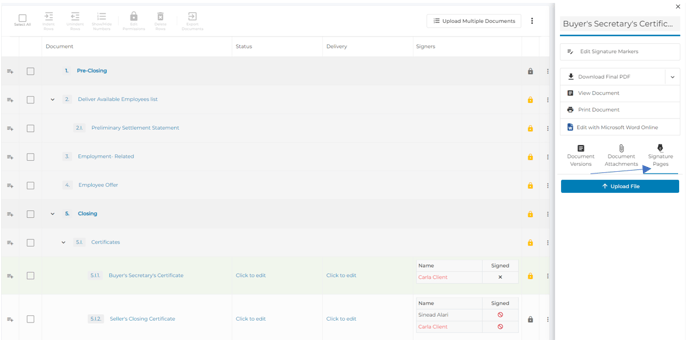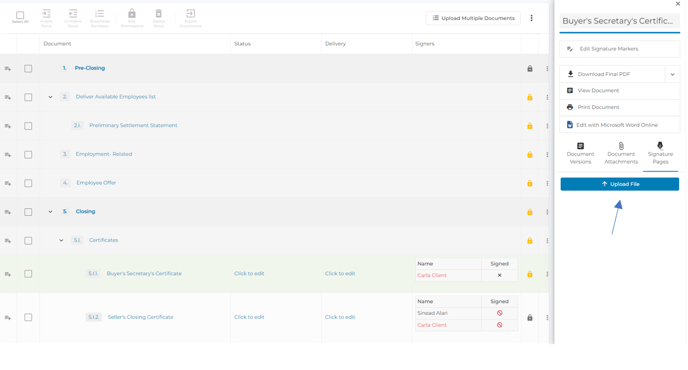 Select the signers that you would like to associate with this signature page.
Click "Choose file" and select the signature page file.