This is for obtaining signatures from people not using dealcloser.
If you have a signer that wishes to sign their documents with pen and paper, you can download a PDF package of a signer's signature pages to be sent out by email to that signer.
Once the signer sends you back their signed signature pages, you can re-upload them back to your project, making it easier to collect wet-ink signatures than ever before.
To create a Signature Page Packet:
Click "People" in the Tab Bar.
Click "Invite People to this Project".
Click "Pen and Paper Signers" and enter the signer's name. No email is required.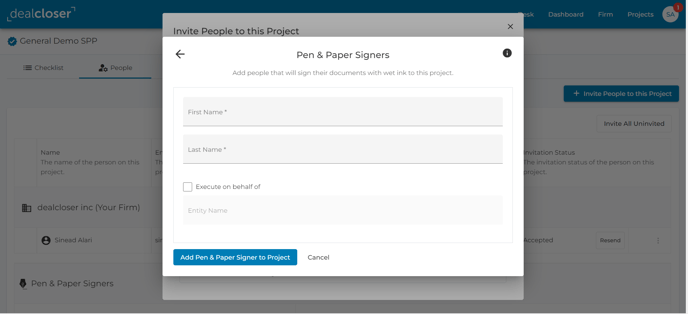 Signing Packages are only created for Pen and Paper signers.
Go to each relevant document and add a signature marker for the pen and paper signer in the appropriate place.
Click "Signing" in the Tab Bar:
Click "Export Signature Packets".

You may now select which signer you wish to generate a signing package for and whether the resulting PDF will contain only signature pages or full documents.
Once the signing package is ready for download, it will be available in the Exports Tab in the Tab Bar. Individual signing packages will be created for each signer. After you download the signing package, email it to the appropriate signer for off-platform signing.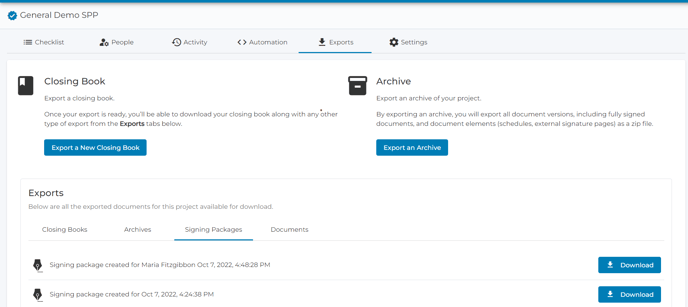 Upload each signed signature page to its respective row by clicking "Signature Pages" in the sidebar for the appropriate row.