This is for users who want to sign their own documents. These instructions also apply to others at your firm and to collaborators.
To add yourself (or others from your firm or collaborators) as a signer:
Click "People" in the Tab Bar.
Click on the "+" beside your name (or beside another user at your firm or a collaborator).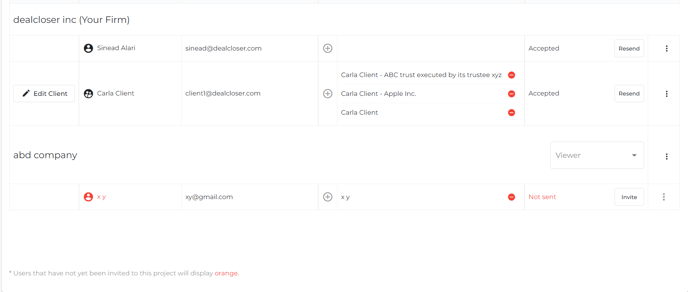 Your name will be pre-populated.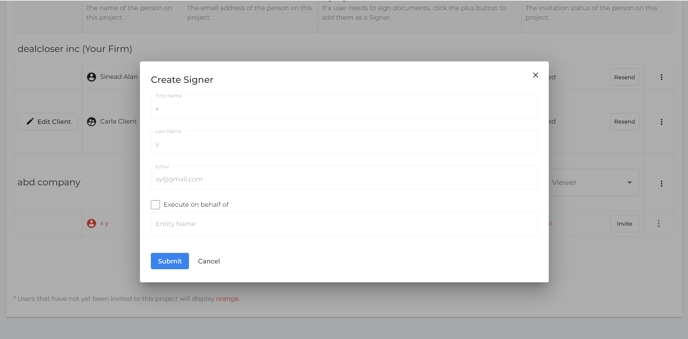 To access your documents so that you can sign them:
Click your initials in the top right corner of dealcloser.
Click "Documents".
Access the relevant project.