This is for users who wish to sign documents.
To sign one document at a time:
Once you've set your signature, click "Documents to Sign".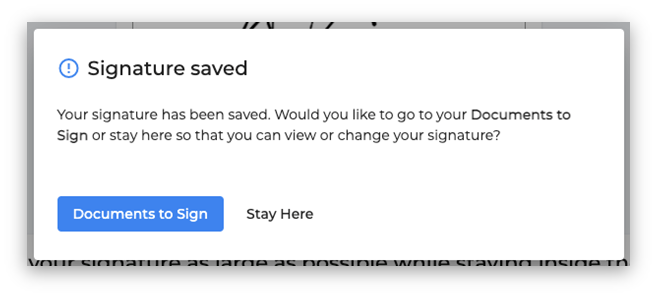 Click "View & Sign" beside the document you wish to sign.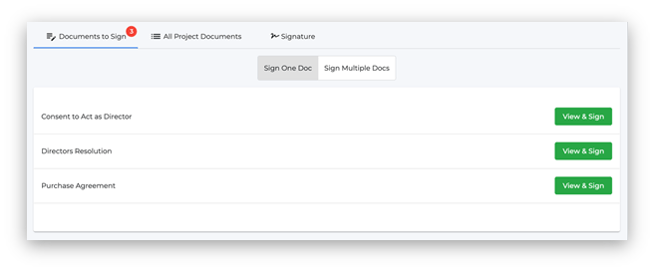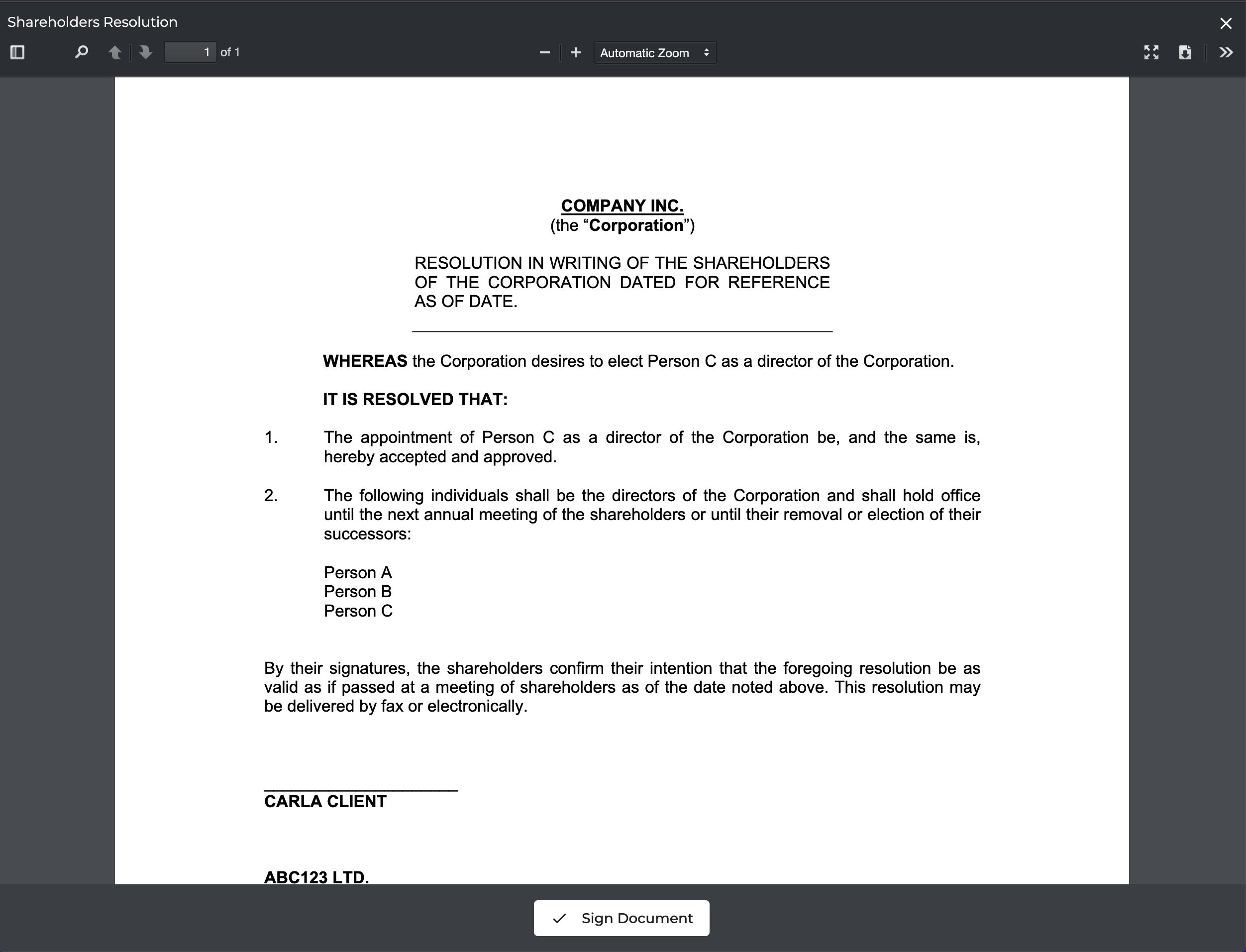 To sign documents in bulk:
Click "Sign Multiple Docs" underneath the Tab Bar.
Select the documents you wish to sign by clicking the checkbox to the left of each document.
Click "Sign Selected Documents".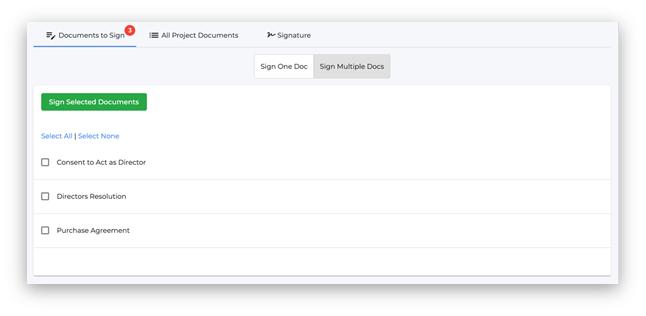 To view all the documents you have permission to see, whether you have to sign them or not:
Click "All Project Documents" in the Tab Bar.