This is for users who wish to set up their signature on dealcloser.
To set your signature:
Once you've accessed dealcloser, a pop up will appear asking you to set your signature. Click "Add Signature" to get started.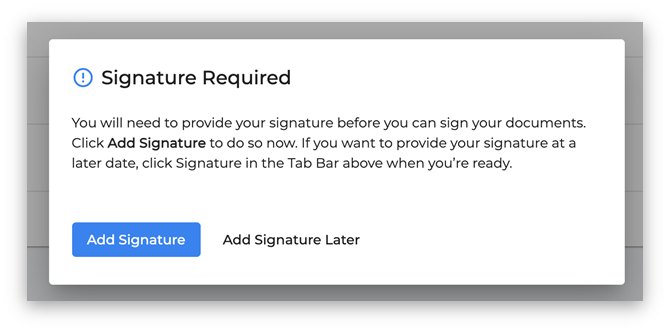 Set your signature using one of the below options:

Draw your signature—use your mouse, trackpad or mobile device to draw your signature directly in our app and then click "Save Signature"
Type your signature—adopt your signature from a list of fonts by clicking "Select This Signature."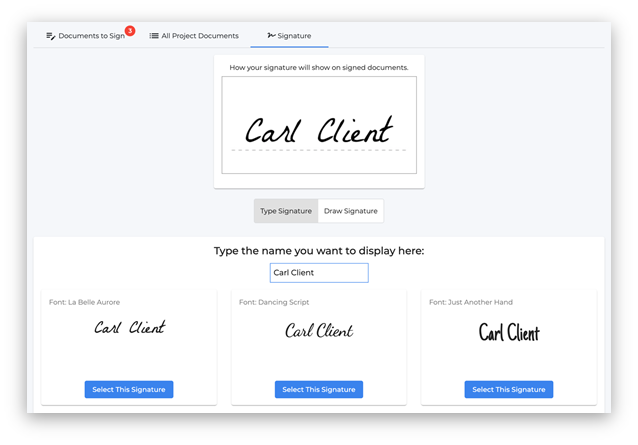 To change your signature at any time:
Click "Signature" in the Tab Bar.

Follow the steps above to set your signature.
Please note: if you would prefer to take a photograph of your signature on a piece of paper or if you have an existing .jpg or .png signature file you wish to use, you can email us either a photo of your signature or your .jpg or .png signature file (to support@dealcloser.com) and we will clean it up, make it transparent and insert it into your account. After, we will destroy the signature file and no longer have access to it.