This is for users who want to upload multiple documents simultaneously to their project.
To upload multiple documents to your project:
Click "Upload Multiple Documents" located on the right side above the checklist.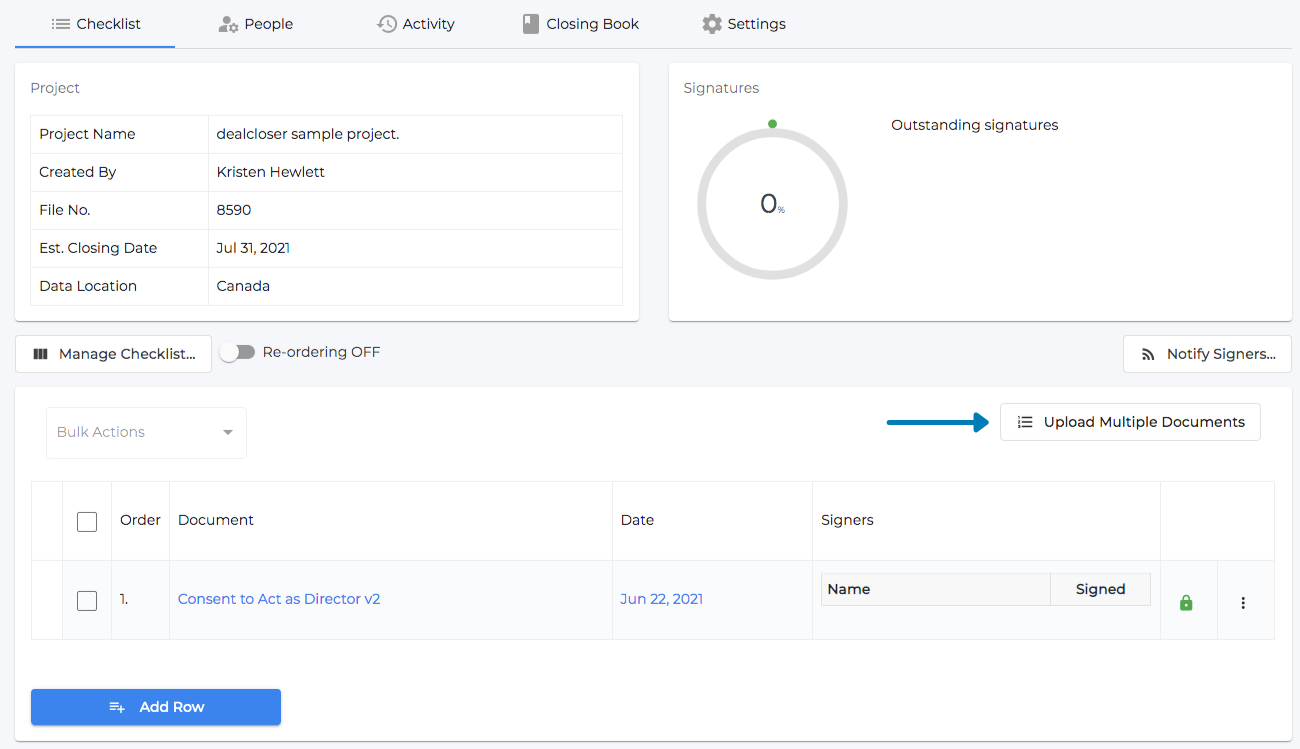 Drag and drop the files you wish to upload or click "Choose Files" to select the required files.
You can bulk upload up to 250 files at a time.
Click "Upload all" to upload your files to the project. dealcloser will automatically create a new row in your checklist for each file you upload.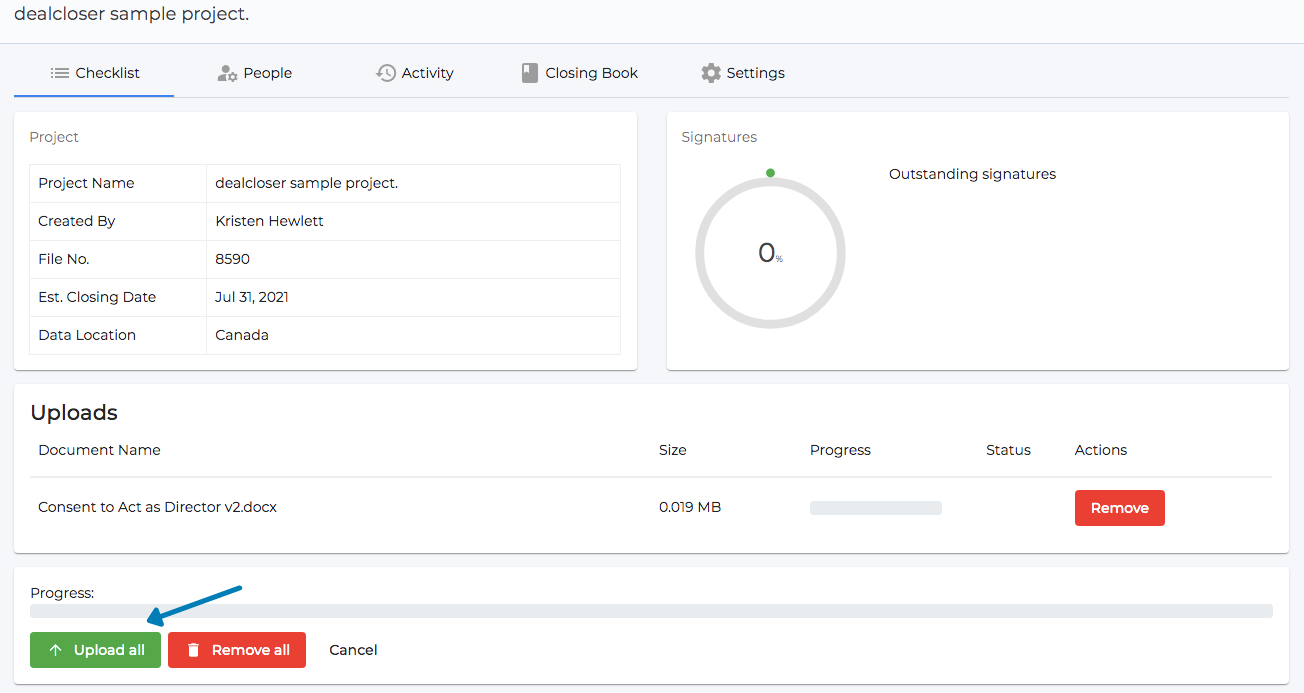 dealcloser automatically pulls the file name of the documents you upload and uses it to name the row. To save time, name your documents on your system with the name you would like to appear on your checklist.