This is for users who wish to attach schedules to their documents as attachments.
To upload a schedule as an attachment:
Click the document.
Click "Attachments" in the sidebar.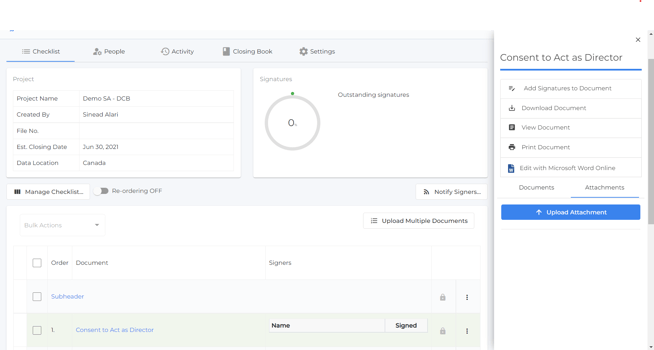 Click "Upload Attachment".
Click "Other Document".
Click "Choose file".
Select the schedule you wish to upload.
Click "Upload File".
You can upload as many attachments to a document as you need.