This is for users who want to upload a new version of an existing document OR want to upload a document to a placeholder row.
Click the document in the appropriate row.
Click "Upload Version" and select the source you want to upload from.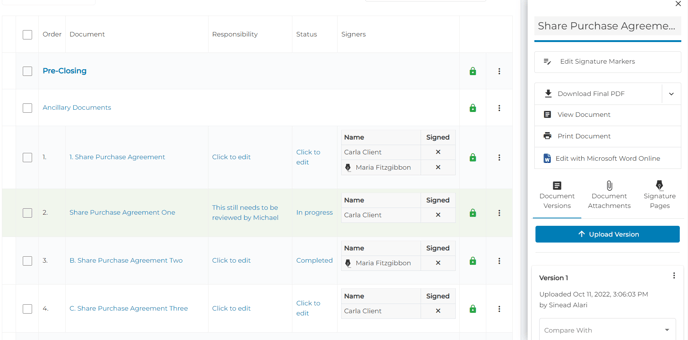 If you select "From Computer", click "Choose File" to upload the new version of the document.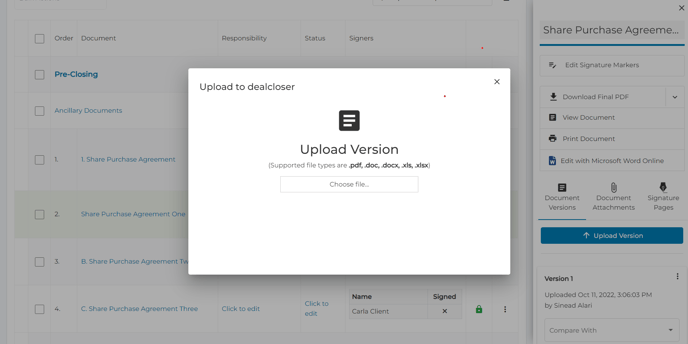 If you select " From NetDocuments", click the document you want to upload to dealcloser and click "Add to dealcloser".