If your document has a pre-existing signature page, use Signature Markers to set the document up for signature.
To set Signature Markers:
Click the document name.
Click "Add Signatures to Document".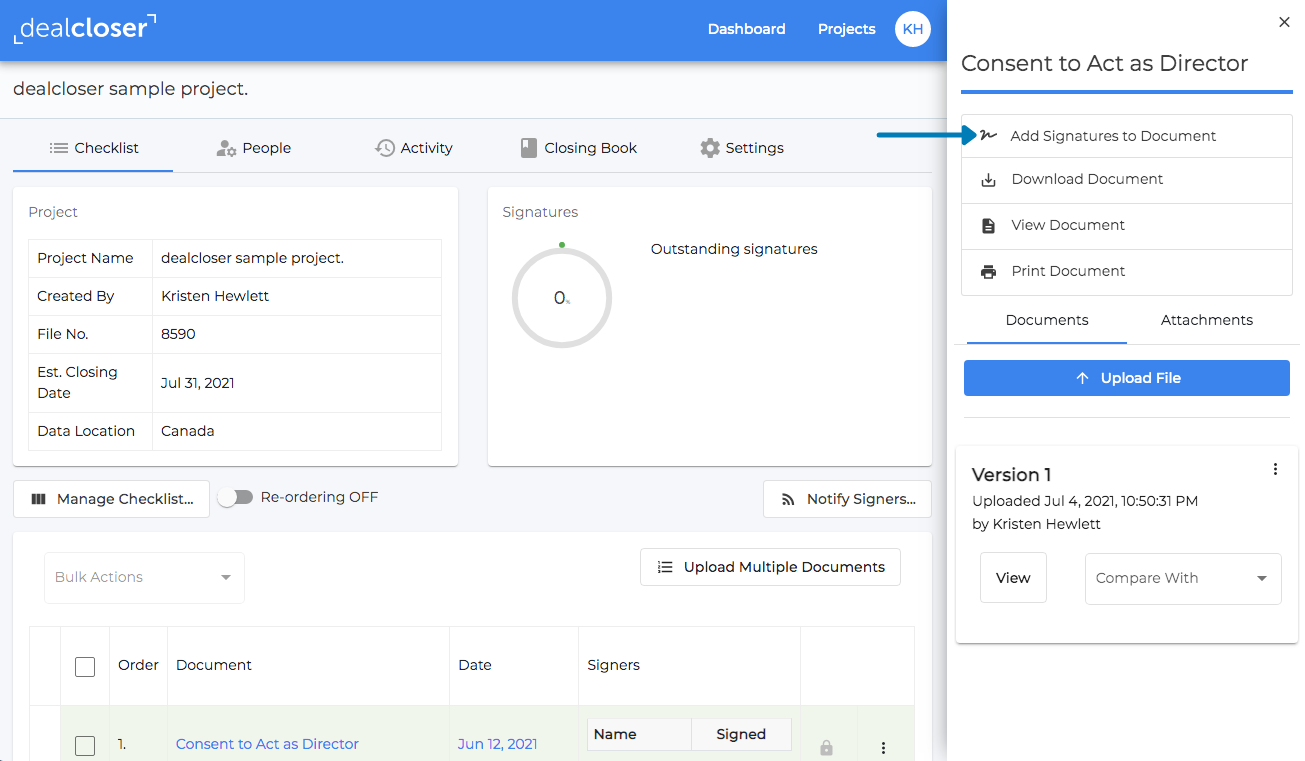 Click "Set Signature Markers".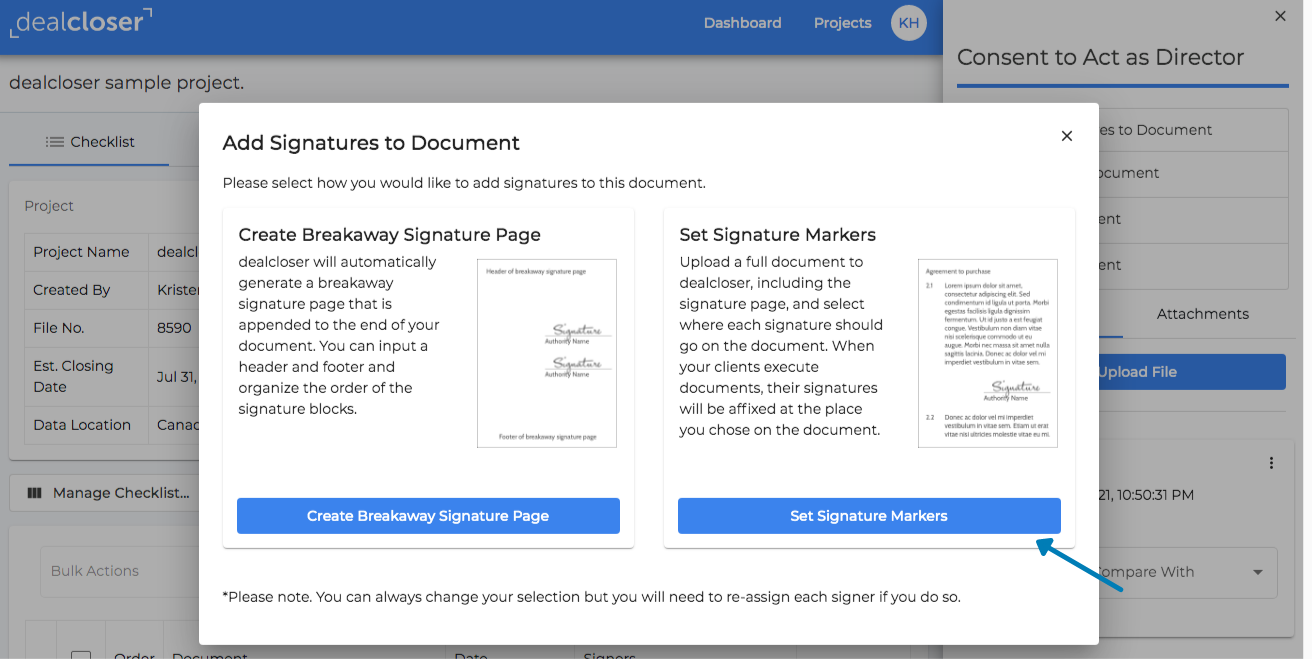 Click "Add Signature".
Align the blue dashed line within the Signature Marker with the signature line in your document. Ensure that the left border of the Signature Marker aligns with the left of the signature block.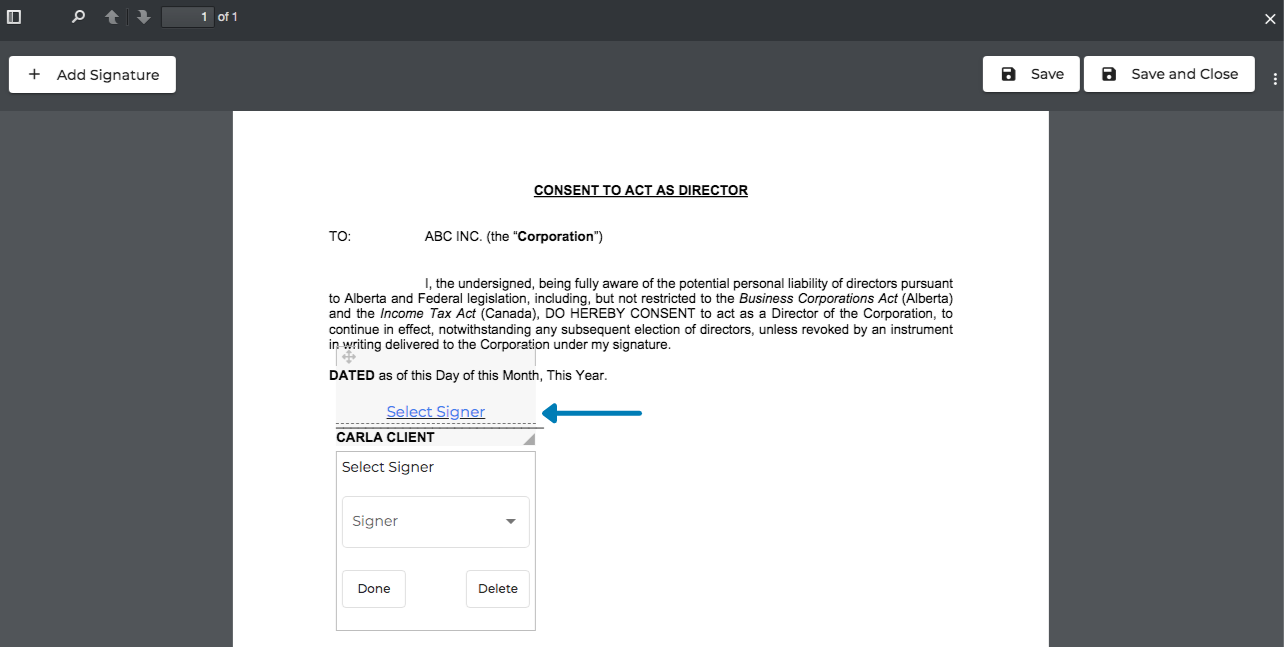 Select the Signer from the drop down menu.
Click "Save and Close".