This is for users who want to start a new project in dealcloser.
To create a new project:
Click "Projects" at the top right of the navigation bar.

Click "Create New Project".

Enter in the project name, estimated closing date, file number and data location.
Please note: the data location you select determines the geographic region where that project's data will be stored. Once you select a data location it cannot be changed. You can change the project name, estimated closing date and file number at any time.
Click "Add Project Features".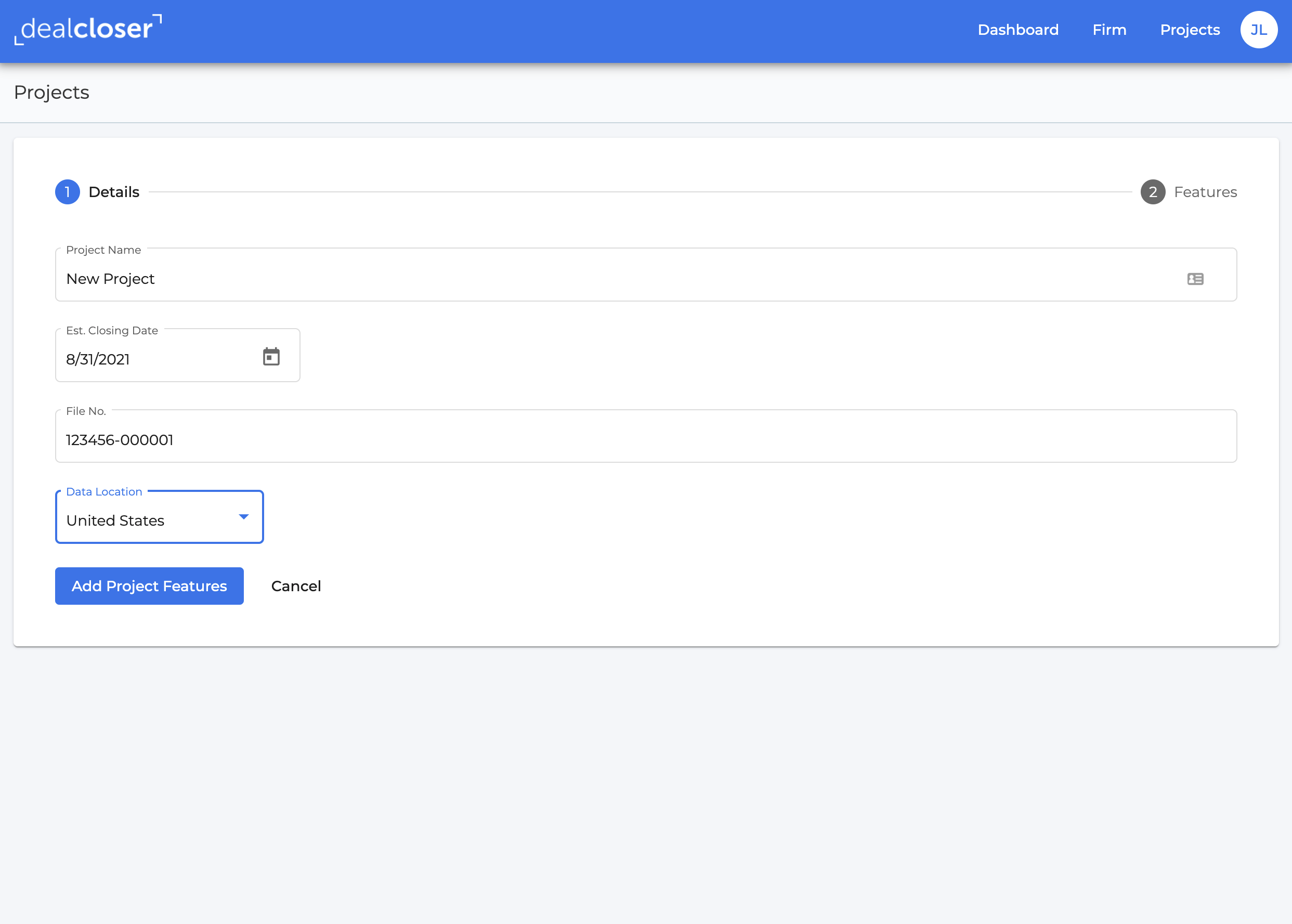 You will also have the option to add Additional Document Security Features to the project. If you want to add these features, click "Add This Feature" when prompted. If you don't want to add this feature to your project, click "Create Project" at the bottom of the page.