This is for users who wish to collect electronic signatures through DocuSign.
To collect electronic signatures through DocuSign:
Click "People" in the Tab Bar.
Click "Invite People to this Project".
Click "Electronic Signers".
Insert first name, last name and email address.
Click "Add Electronic Signer to Project".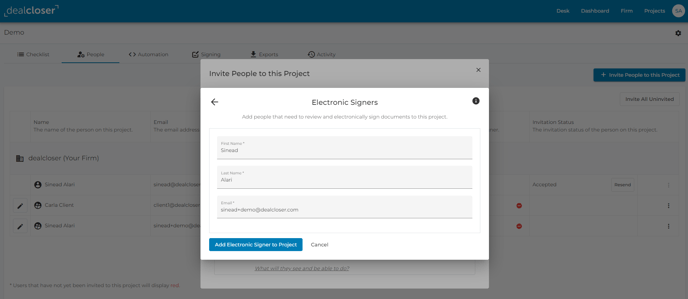 Go back to the Checklist Tab:
Click on the document that needs to be electronically signed.
Click "Add Signers to Document" in the sidebar.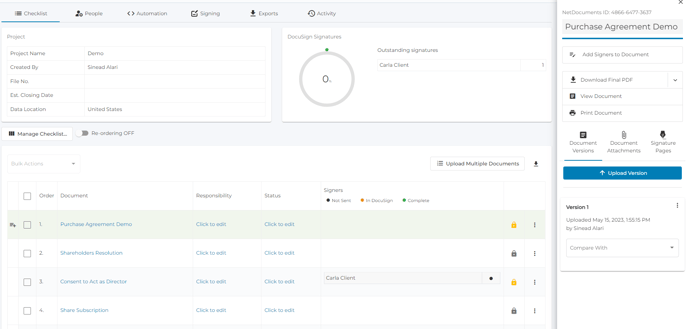 From the thumbnails, select the pages with signature blocks for your signers as well as the signers that need to sign those pages.
Click "Save and Close".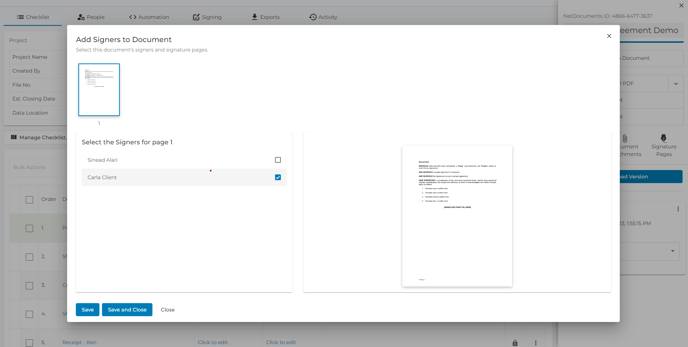 Click "Signing" in the Tab Bar:
Click "Next: Choose Options".
Enter an optional message to be included with the DocuSign package
Click: "Prepare Envelope in DocuSign"
Click "View DocuSign Envelope".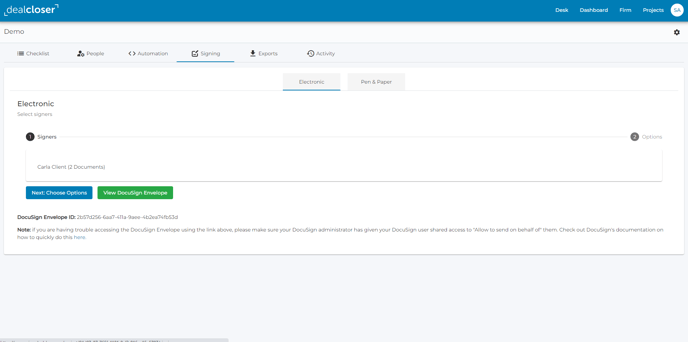 You will be brought to DocuSign in a new tab.
Click "Continue".
Click "Next".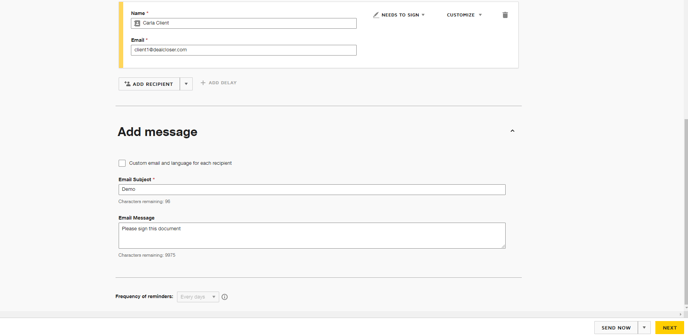 Align the "Sign" tag with the signature block for each signer.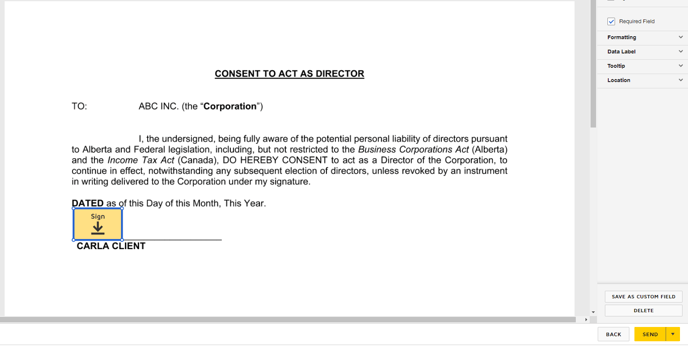 Click "Send".
A green dot will appear alongside the document that has been signed once the signer has signed the document, .

The percentage of your signature widget will have also increased.