This is for users who want to add columns to their checklist.
After you've created a new project, select the columns you wish to include in your checklist by clicking the checkbox on the far left of each option.
Click "Submit".
These columns can be changed at any time by clicking "Manage Checklist".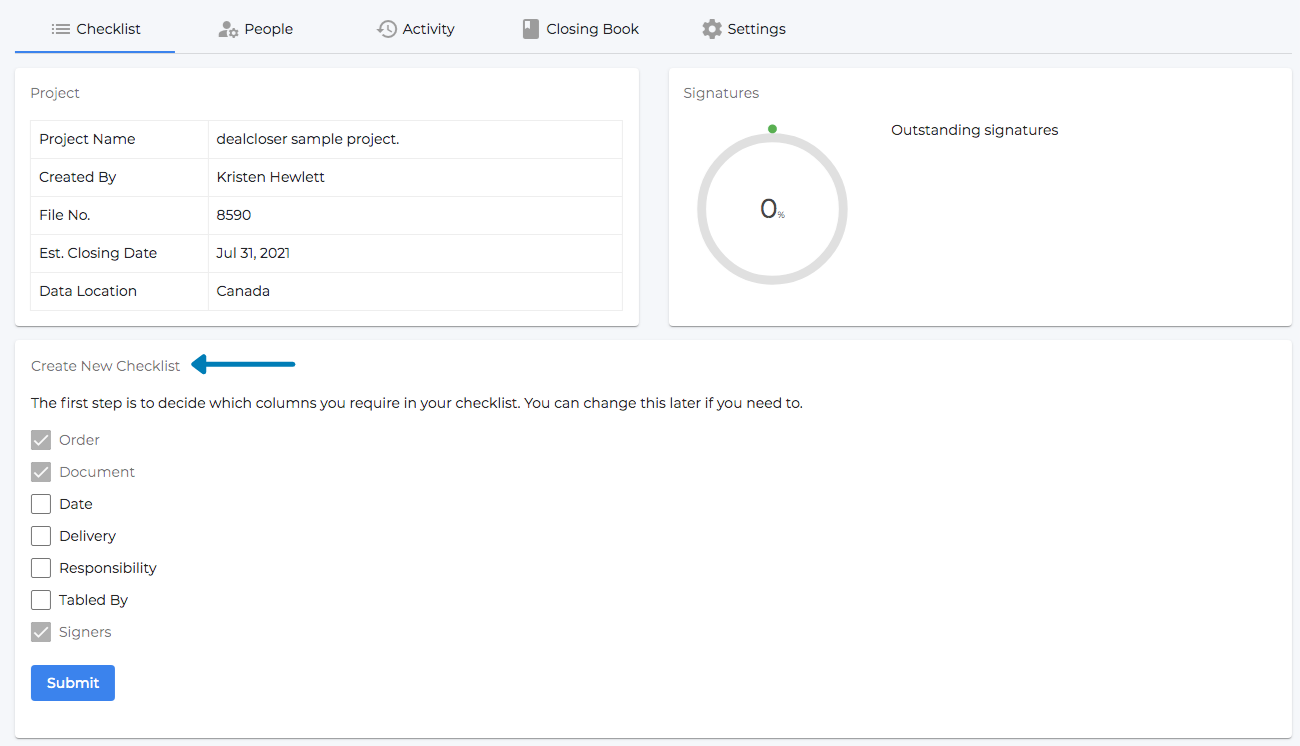 You can build your checklist by adding headers, subheaders, and documents by clicking "Add Row".