This is for users who want to export a set of individual files from their project instead of a closing book.
To bulk export documents:
Select the documents you wish to export by clicking the checkbox to the left of each desired document.
If you want to select all of the documents in your project, click "Select All", at the top left hand corner of your closing checklist.
Click "Export Documents".
Click "Export Selected Rows as PDF or Export Selected Rows as DOCX", depending on your preference.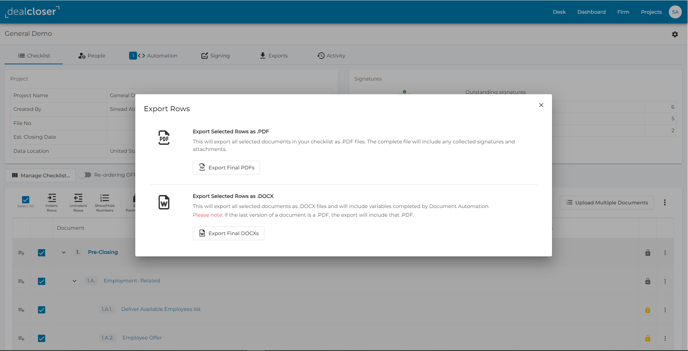 You will receive an email when the export is ready.
Click "Download My Bulk Export" in the email you receive.
Dealcloser will launch in your browser.
Click "Download".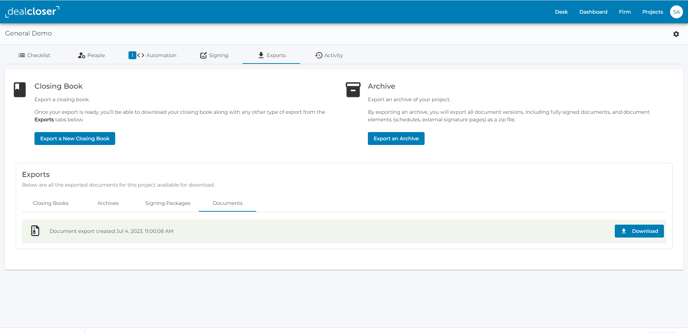 A zip file will be downloaded to your computer containing the individual PDFs or DOCxs.
When you Bulk Export documents, you'll download the final version of all documents as a collection of individual PDFs or DOCxs. You will download the latest version of each document, whether it's unsigned, partially signed or fully signed. Any fully signed Sealed Documents will be exported with both a tamper-evident seal and a Certificate of Record.