This is for users who want to add people from their firm to a project.
Click "People" in the Tab Bar.

Click "Invite People to this Project".

Click "People from your firm".
Once you have selected those you want to add to your project, click "Update Firm Users on Project".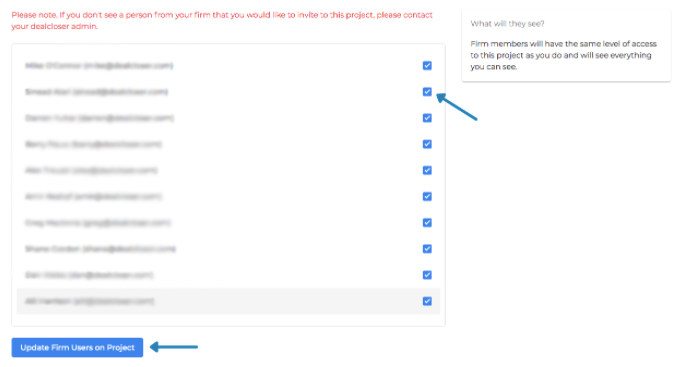 If you'd like to add someone from your firm that isn't listed, please contact your firm administrator and request an account for that person.