This is for users who want to add signers to their project.
Click "People" in the Tab Bar.

Click "Invite People to this Project".
Click "Electronic Signers".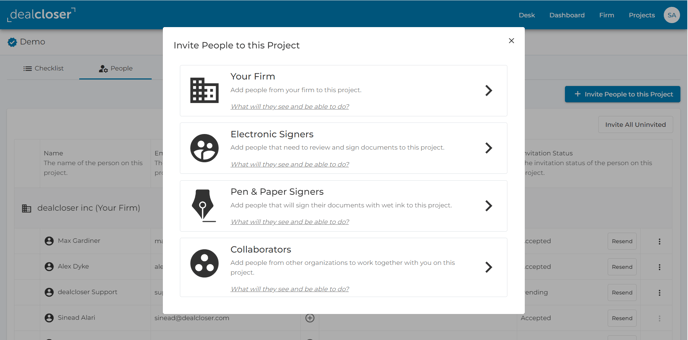 Enter in the signer's first name, last name and email address.
Click "Add Electronic Signer to Project".
Your clients will only see the documents that they have permission to view so please remember to give permission to your clients to view their documents. Your clients can only view, download and execute documents.