This is for users who want to add Collaborators to their project.
Collaborators are users that are not from your firm and are not your clients - typically, users at other law firms, accountants, other professional advisors, etc. Collaborators can work on the project with you.
To add a Collaborator to your project:
Click "People" in the Tab Bar.

Click "Invite People to this Project".
Click "Collaborators".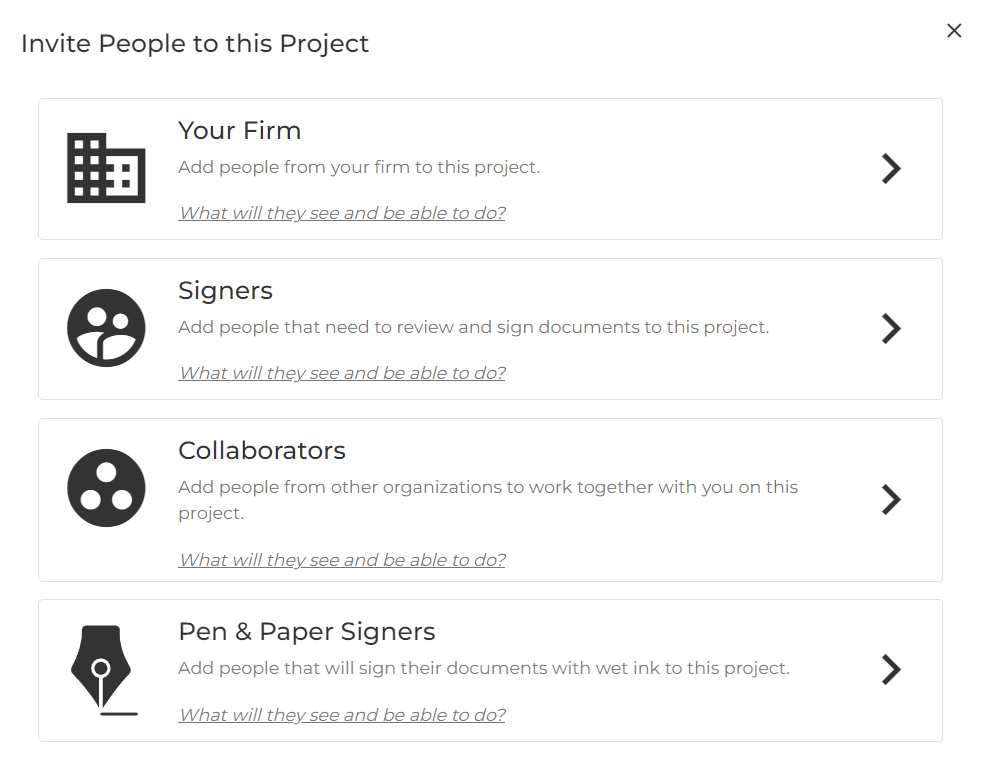 Enter in the organization's name and the first name, last name, and email address of the Organization Representative you would like to add to the project.
You only need to add one person per organization. The user you first add can then add other people from their organization.
Choose the organization's role, which can be Author, Contributor, or Viewer.

You can change a Collaborator's role at any time.
Each role is further described within dealcloser.
If you'd like to send the Collaborator an email invitation to join the project immediately, select "Send an email invitation immediately".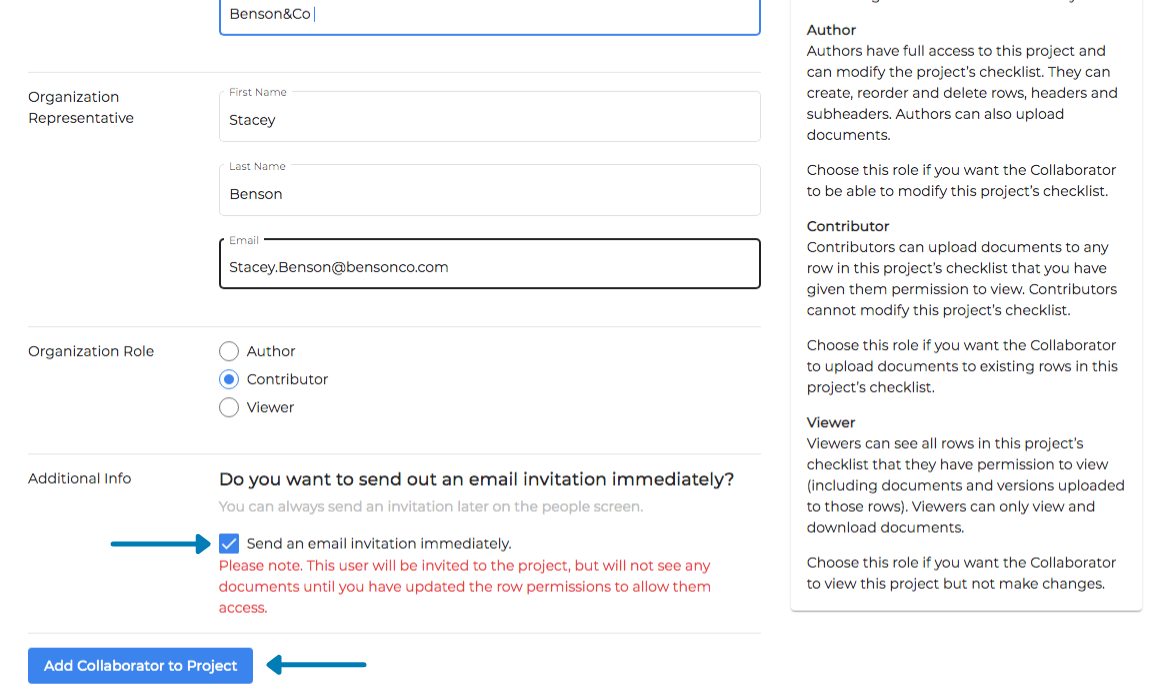 If you would like to invite the Collaborator later, deselect "Send an email invitation immediately" and once you are ready to invite the Collaborator, click "Invite" beside their name on the People page.

Click "Add Collaborator to Project".